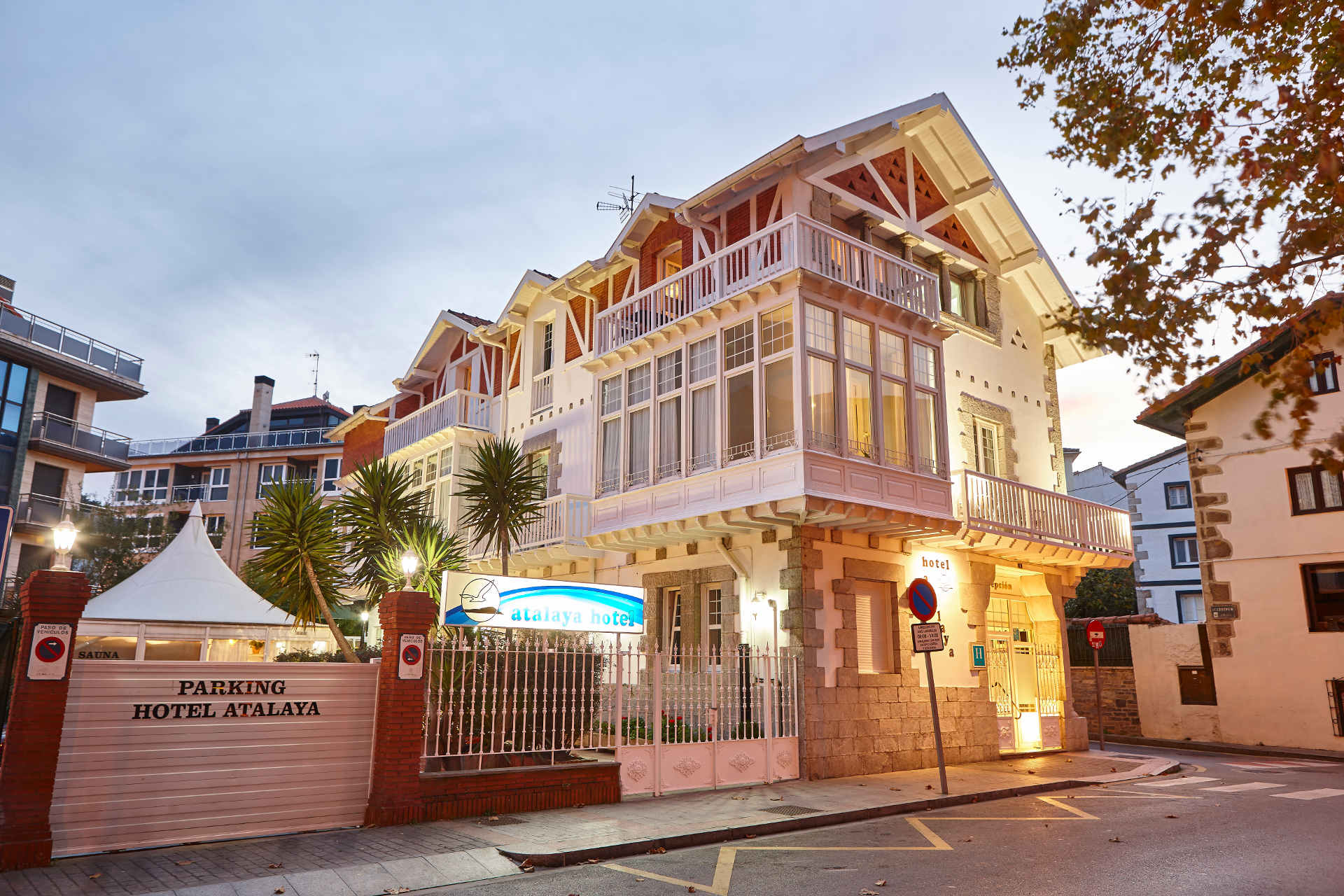 The building which houses the hotel was built in 1911. Maria Luisa Eizaga was born here and it was her family home until 1987, when Mari Carmen Alonso and Jose Ignacio Alkorta decided to remodel the house and turn it into a hotel.
It became Mundaka's first hotel and it is one of the first hotels in the region. The building has typical English architecture and is classified as being of architectural interest.
This unique building has strong lines that stand out from Atalaya park in Mundaka. It is located in front of the church and very near the sea.